What We're Building: Jen's Week In Review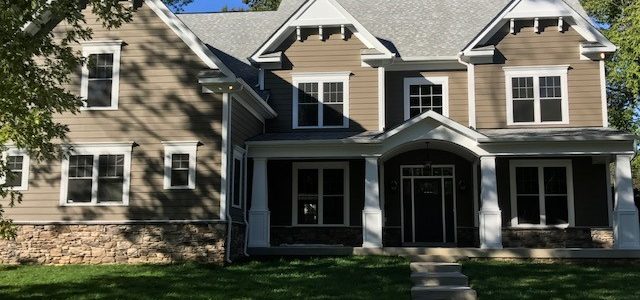 It's time for my week in review! This week, I had the pleasure of attending two settlements – oh how I love my job!
Chesterbrook Craftsman Settlement
We recently finished this beautiful Chesterbrook Craftsman Model in Falls Church. It was so fun spending time with this family – settlements are always a celebration! And look how pretty…
I love seeing the custom touches our clients put in their homes. Like these dining room light fixtures…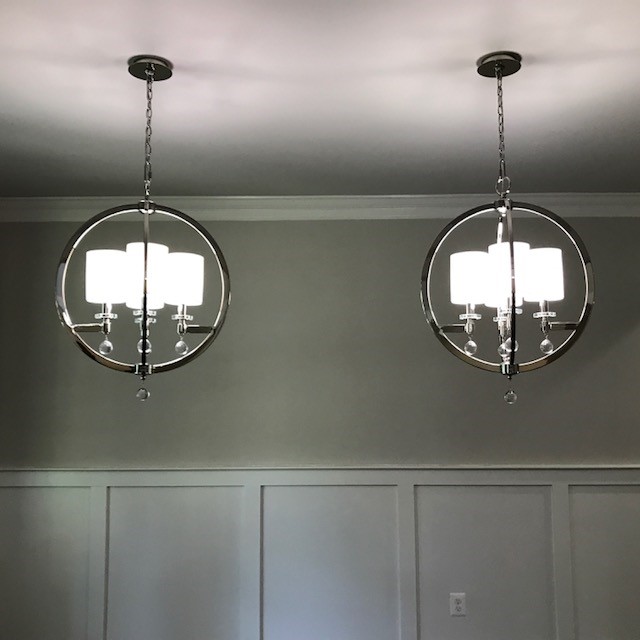 And the tile accent in the Owner's Bathroom. So pretty!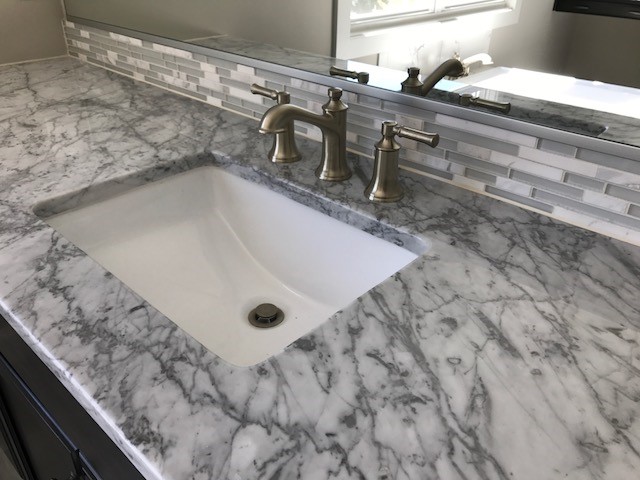 It was fun working with you "V" Family!
Burke Model Settlement
On Monday, we handed the keys over to a client who built a Burke Model on their 10 acre lot. Hello gorgeous view!
The house is pretty too!
Our client popped a bottle of bubbly for the celebration!
Thank you for choosing us Mike & Randy!
200th Home With Simonton Windows
If you've ever talked windows with me, you know how much I rave about the window we've used for the last several years – Simonton! This past week, we received delivery for the 200th NDI home to have Simonton windows installed.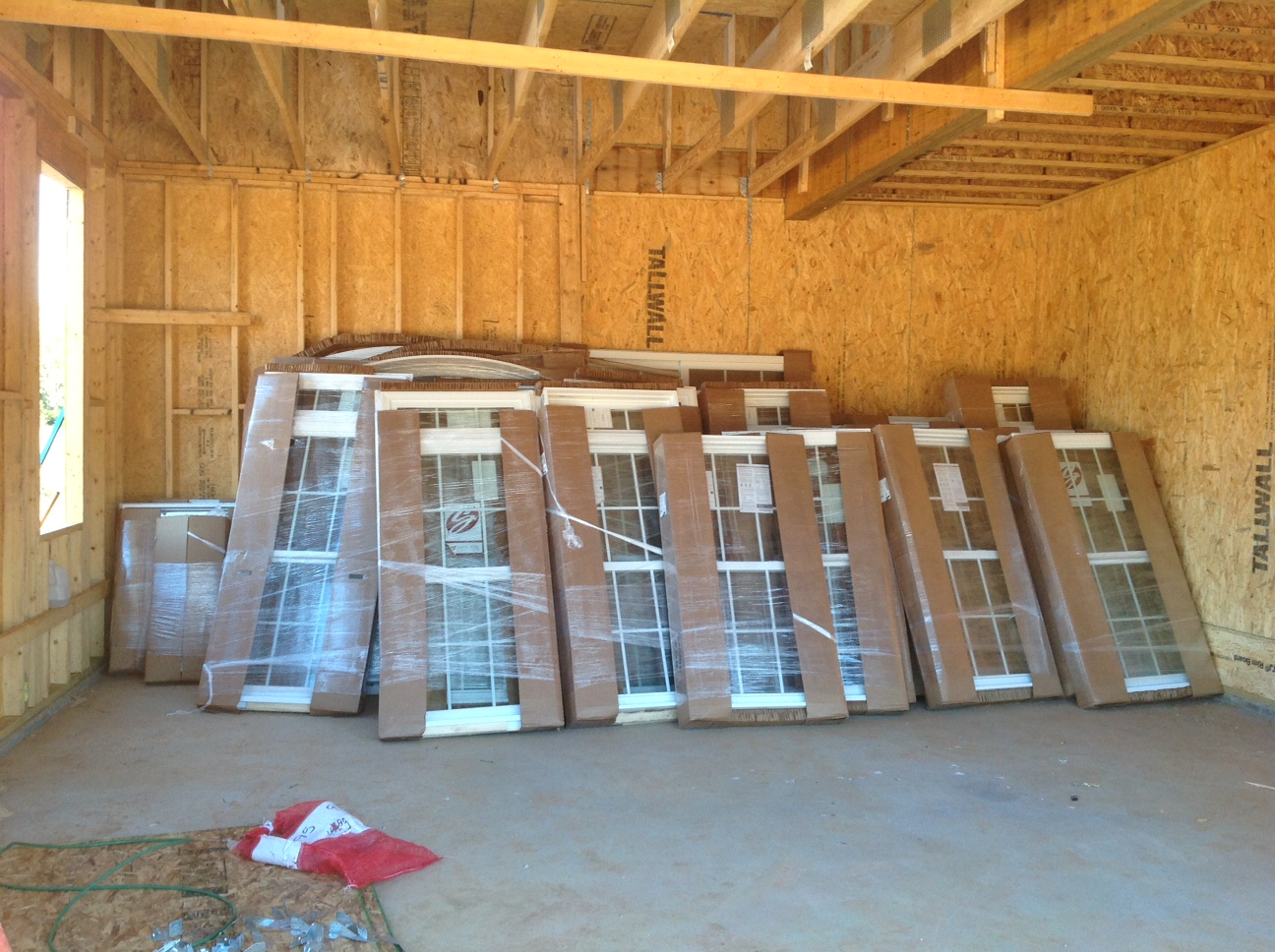 We're proud to say we use Simonton. And I can't wait to show you the Simonton window we've selected for our next spec home!
On The Blog This Week
Earlier this year, I started a new blog series answering common home building questions. My goal is to provide you with a quick answer (300 words or less!) to a question and when I can, give you resources to find more information on the topic. This week, I answered the question – Are Utilities Required During Construction?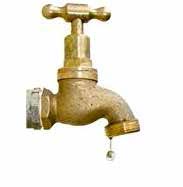 Family Service Project
Paul and I took the boys to the Spend Yourself Food Pantry on Saturday morning to serve the hungry in our community. Each week, this awesome ministry, run by our (awesome!) church, serves over 200 families by giving them fresh vegetables, meat and pantry staples.
There are even vegetable gardens that supply fresh produce for the pantry. Each are maintained entirely by volunteers and the bounty is impressive!
Although the garden is reaching the end of the season, Nate & Drew were able to help pick tomatoes while we were there on Saturday. When they were done, the tomatoes were bagged up and offered to some of the families who had come in for assistance. The boys were so proud of themselves for participating in that process!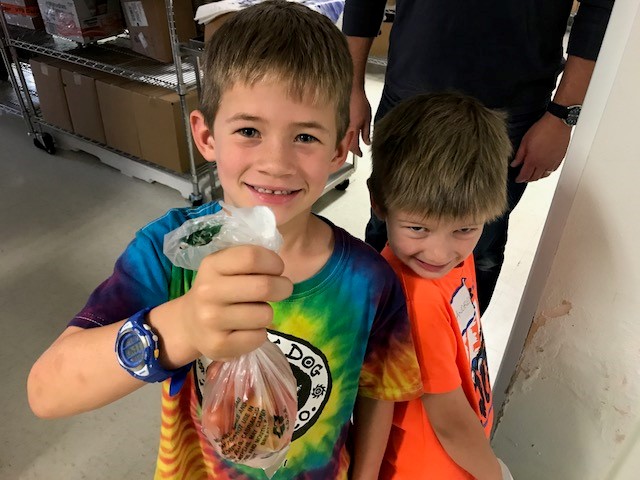 We're pretty proud of them too!
The pantry served 225 families on Saturday. We felt blessed to be part of this awesome ministry.
Wishing you a great weekend! Stay tuned for upcoming Open Houses – we're in the process of planning several great opportunities for you to see what NDI can do!
Dream Big. Build Smart.