What We're Building: Jen's Week In Review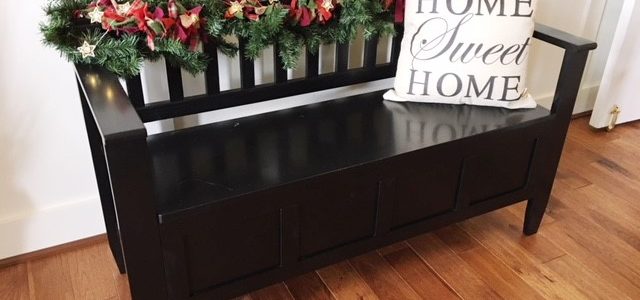 Welcome to my week in review where I wrap up some of the happenings in and around the NDI office (and my house!). I've been doing this for over a year now (check out some oldies but goodies HERE) and I always enjoy sitting down to reflect on the week. Let's get right to it – we have a lot going on including a special event THIS WEEKEND!
Holidays Are Coming!
I started seeing Christmas decorations in Costco before Halloween – sooooooo early! I'm not one for skipping Halloween & Thanksgiving to start celebrating Christmas (life moves fast enough!) but when I walked into the Design Center this week, Kathi had started to decorate for the holidays and it made me really excited for the upcoming season. So pretty!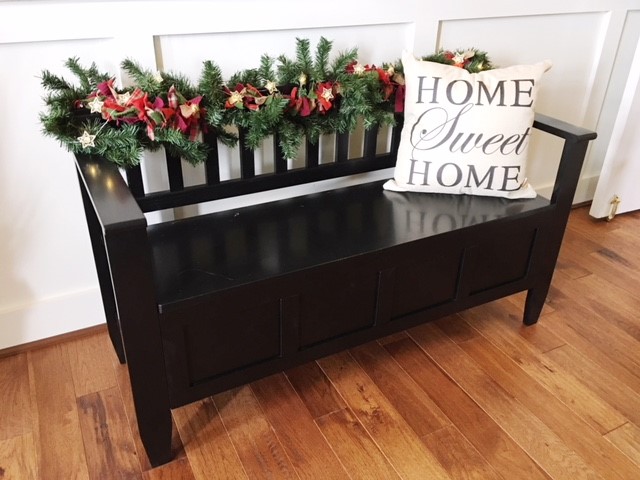 Meet The Builder This Weekend!
Join us for our next Meet The Builder this Saturday, November 11 from 10 AM – 12 PM. We will be hosting it at a recently completed Vienna Model.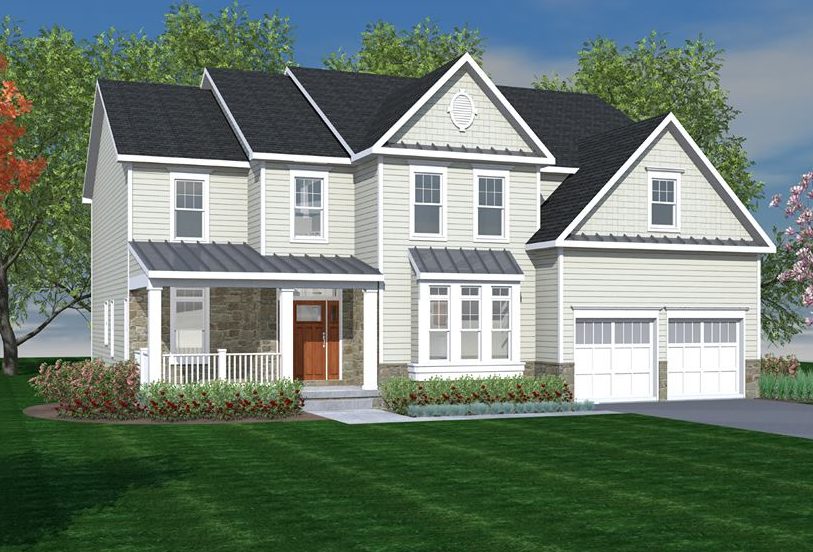 We only do these special events a few times a year and they are always fun and well-attended. Here is who will be there to answer all of your questions about building a custom home with NDI!
Meet The Builder – NDI Team including Renee, Evelyn, Kathi, Adam, and yours truly!
Meet The Lender – Mike Zell from Citizens One
Meet The Site Contractor – the guys from DeMarr Construction
Meet The Site Engineer – Raj from Mt. Everest Engineering
This will be the last Meet The Builder in 2017 so don't miss it!
The Vienna Model will also be open for showings this weekend – 11/11 & 11/12 from 12 – 4 PM both days!
For more information about upcoming events, click HERE.
NEW Home Design Coming Soon!
We're currently developing a new home design for our Legacy Series. We have great design options for lots that can accommodate 30′ wide homes (HERE, HERE, & HERE), a 38′ wide option, and even 40′ wide homes (HERE, HERE, & HERE). But we wanted to fill the gap with a design that can accommodate a 35′ wide home. I love the Sherwood Model (the elevation, the open concept, the awesome kitchen island!) so we've decided to design the Sherwood's "big sister".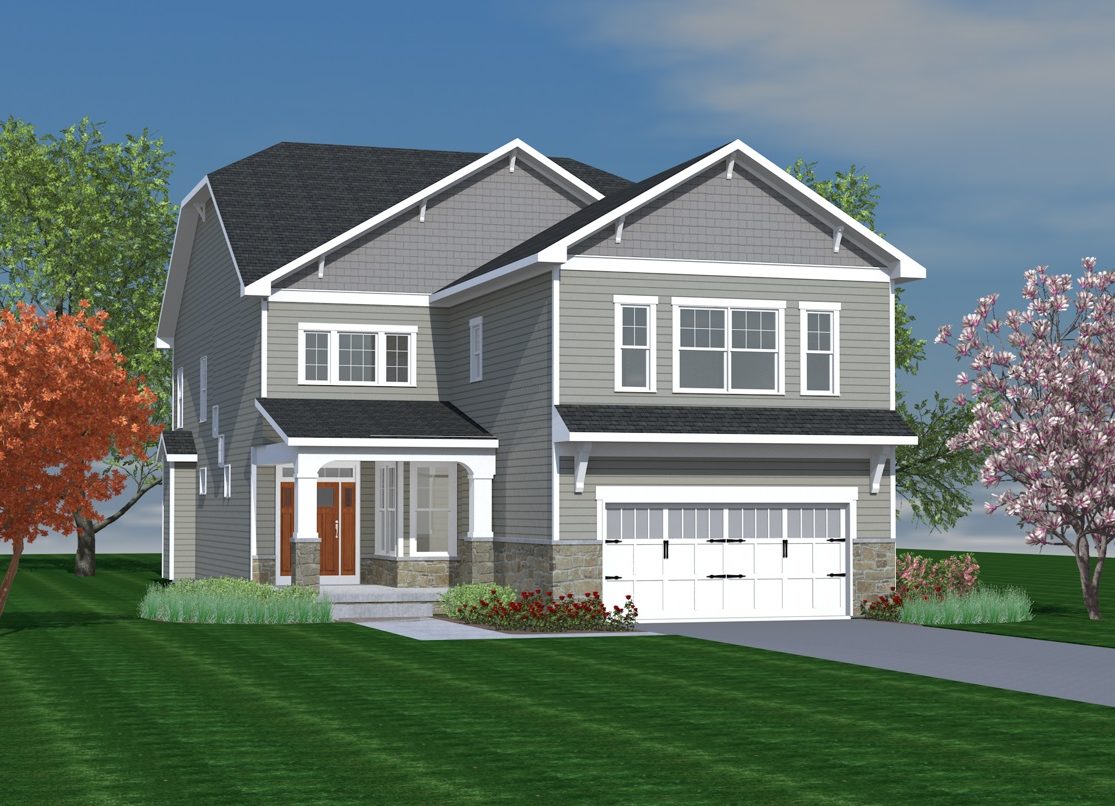 The new Hillwood Model (named after the Falls Church City neighborhood) will be 35′ and 3828 square feet on the 1st & 2nd floor. There will also be a loft option that adds another 648 above grade square footage (remember more square footage above grade = more value in your home) – that's a whopping 4476 square feet and 5 bedrooms/4.5 bathrooms. Not bad for a 35′ wide home.
As I said, I love the elevation of the Sherwood Model and by increasing the width to 35′, the overall elevation looks proportionate to the garage (hard to do on a 30′ house with a 2-car garage). And I've always thought the "clipped" gable adds interest to the roof line. What is a clipped gable?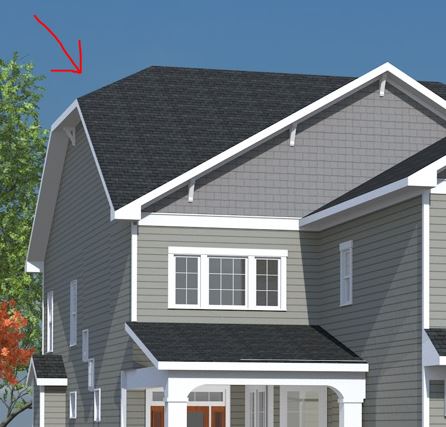 We hope to have this lovely new model available in early 2018 so stay tuned!
Digital Photo Editor
If you have followed my blog for any length of time, you know I am not an accomplished photographer. I know shocker. I only use my iPhone for taking pictures which does a good job but I'm often struggling with the lack of good lighting – especially when I'm taking pictures of our homes under construction. I found this app that helps edit photos and I love it.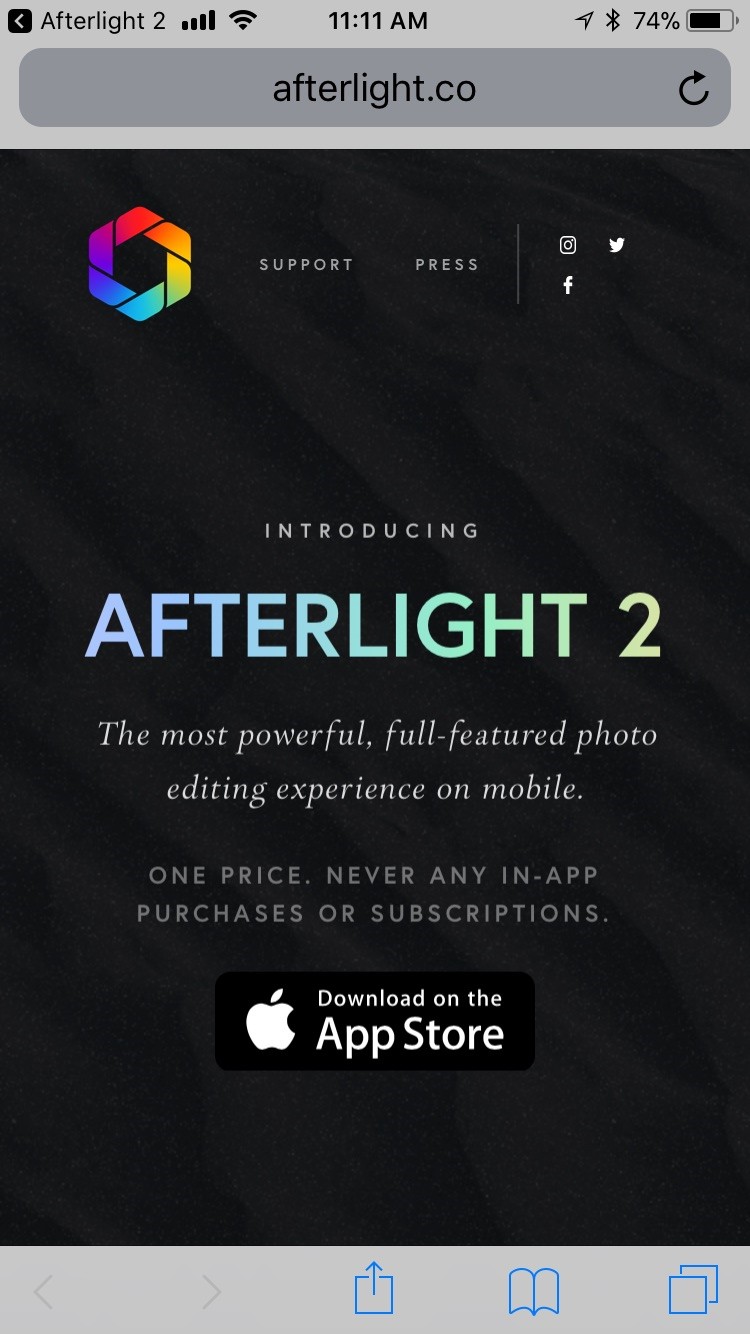 Afterlight 2 (get the Android version HERE) will cost you a few dollars (there is a free version) but if you take a lot of photos, it is totally worth it. Just the slightest tweaks in the brightness and contrast, makes the biggest difference! I snapped this picture of our new standard kitchen faucet (so pretty!).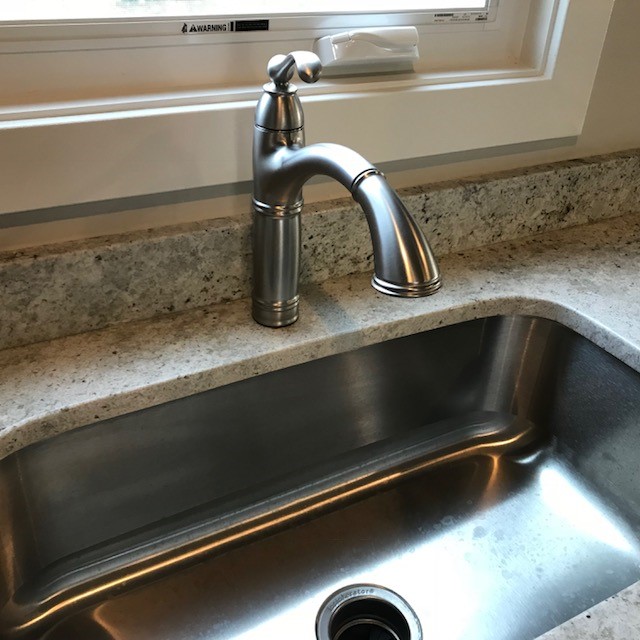 After a few tweaks in the app, it looks so much better!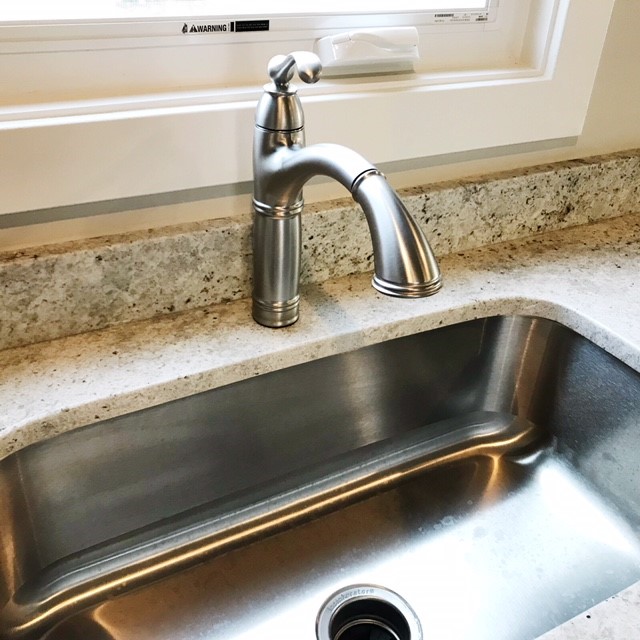 Here is the original photo of the decorated bench at the Design Center.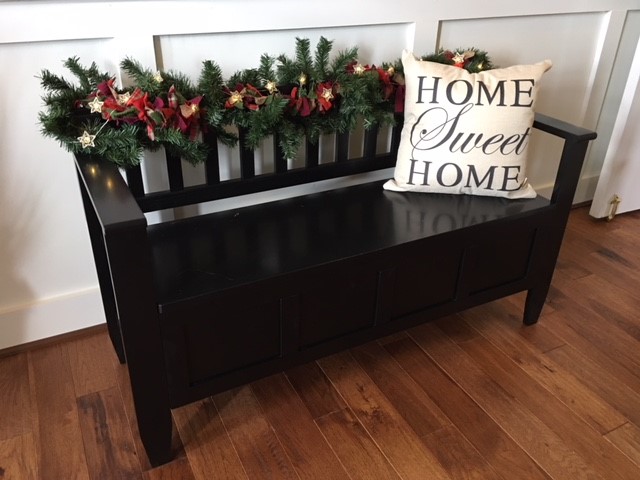 Not bad at all but with a few tweaks…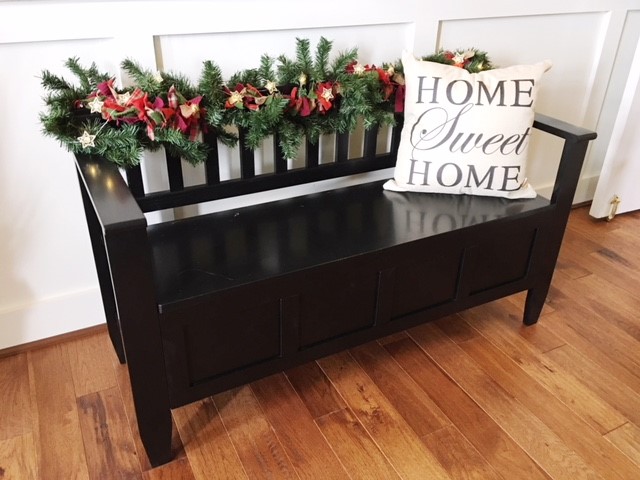 A little brighter and better, yes?
On The Blog This Week
We recently installed windows with colored exteriors on our spec home on Greenwich Street.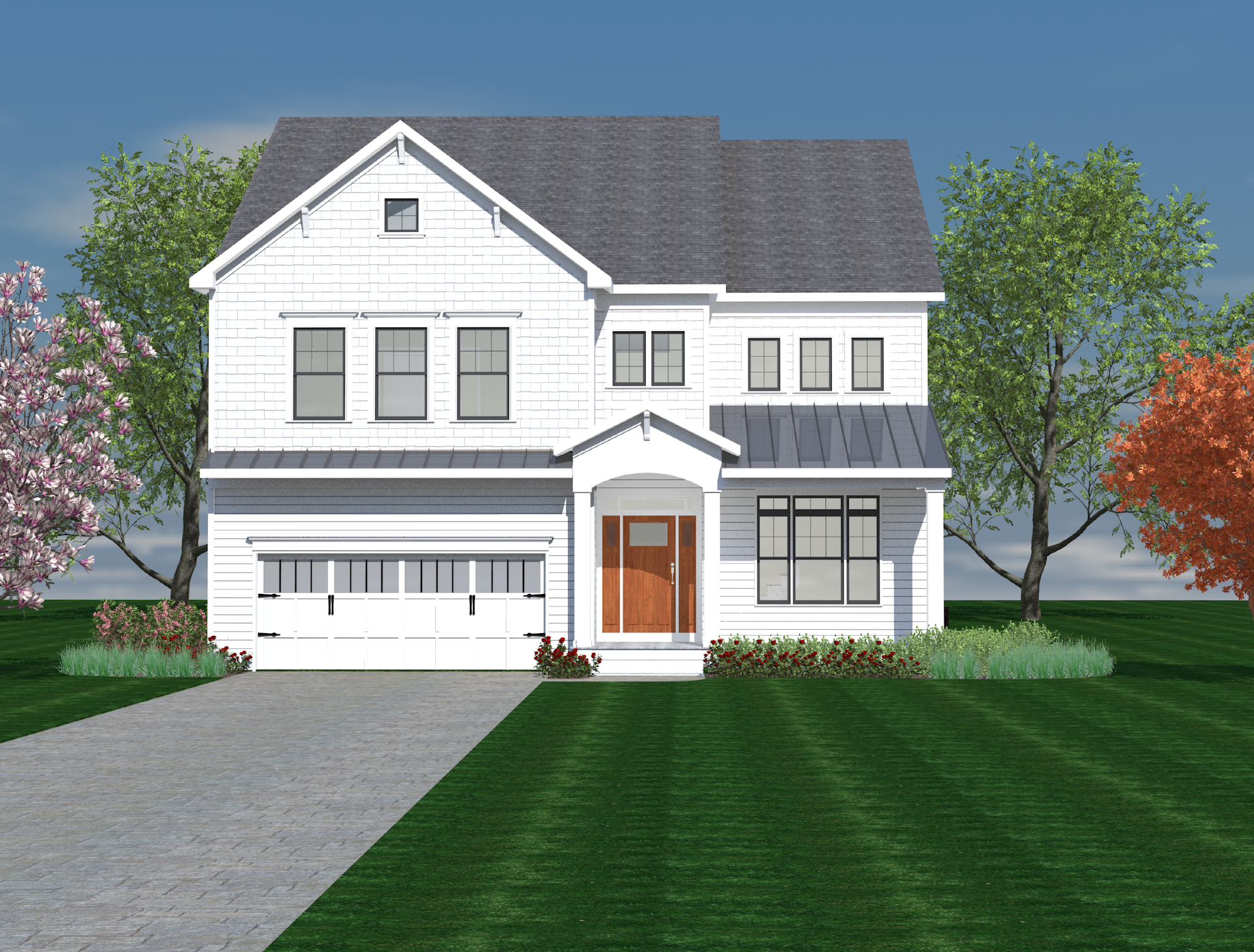 I love this design trend and one I think is here to stay. Check out my post about it HERE.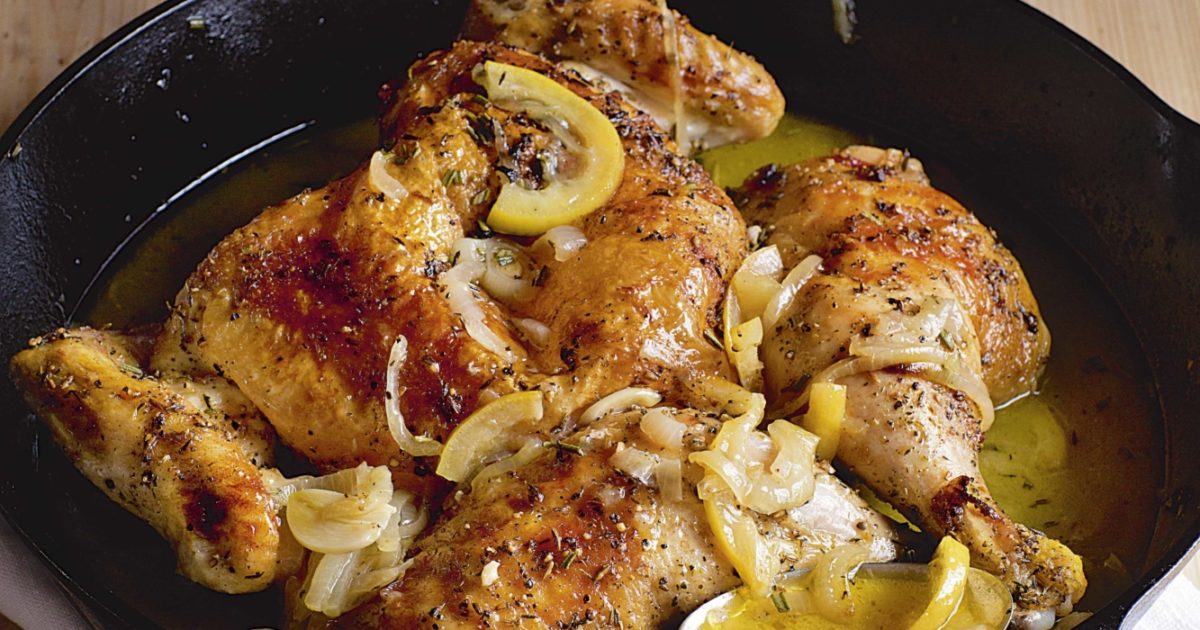 On Thursday, I shared one of my favorite recipes – Skillet-Roasted Lemon Chicken. So easy and so flavorful!
Thank you for stopping by my blog today! I hope you have a warm and cozy weekend (temps will be down below freezing – is your home ready for winter?). And come see us at the Meet The Builder event tomorrow!
Dream Big. Build Smart.