5 Simple Tips to Create a Cozier Home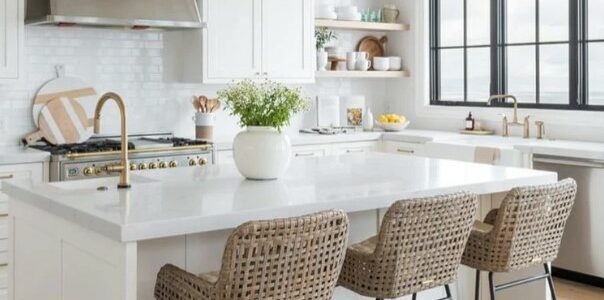 One of the biggest compliments a homeowner can receive is hearing how warm, comfortable, and welcoming their home feels.
Creating a cozier home is easier to achieve than you may realize, and you don't have to worry about redecorating every room in your house. Instead, changing up some of the décor and adding a little texture can go a long way to creating a cozy home.
What do you think of when you hear the word "cozy"? Maybe reading on the couch with a fluffy throw, warming yourself in front of the fireplace, or enjoying some comfort food with your family (you'll have to try Jen's pizza monkey bread).
It can be tough to translate that cozy feeling to your décor without adding clutter. As a modern home builder, we have 5 tips to share with you today:
Tip 1: Add warm colors.
Warm colors are the perfect way to add coziness without clutter. We're loving Terra Rosa, the Dunn-Edwards 2023 Color of the Year. It's eye-catching but not overwhelming, and it brings a feeling of coziness and creativity. This would be a great color to use in your living room or bedroom.
Tip 2: Switch out textures.
The key here is to add texture with useful items. Try switching your cotton or linen sheets out for flannel sheets, or your thin linen curtains for a heavier material like velvet or damask. You can also update smooth wood furniture with new textured doors!
Tip 3: Personalize.
Nothing says "cozy" like being surrounded by warm thoughts of people and places you love. Make your walls reflect your life and those you love by including family photos, souvenirs from trips, and gifts from loved ones. Don't overdo it, though!
Tip 4: Perfect your organization.
Use hidden storage to keep everything neat; board games can hide in a coffee table, remote controls can go into a side table drawer, and extra throws can be stored in an ottoman. If your home is newer, you may not have to utilize furniture for storage as much, since modern home builders often include a significant amount of built-in storage.
Tip 5: Take a look at your lighting.
Use warm yellow lighting wherever possible. Wall sconces add a cozy glow while reducing surface clutter. A dimmer switch can be a great idea if you need bright lights sometimes but also want the option to feel cozier. And have some candles on hand for special occasions!
Well, there you have it—five simple tips to help you cozy up your home. If you enjoyed these tips, check out this article on what's trending for design in 2023 and other tips on avoiding clutter.
And remember—when you work with a modern home builder like NDI, you can build the coziest custom home of your dreams!
Please contact us at hello@newdimensionsinc.com when you're ready to discuss the home design features that are must-haves for you and your family.
Dream. Build. Live.