How To Build A Custom Home Series: The Frame Stage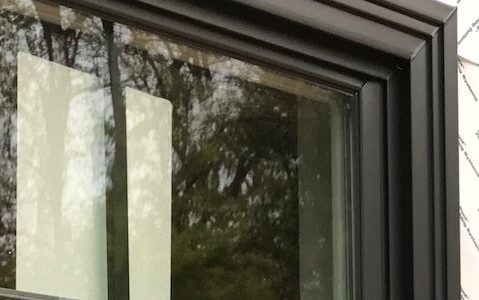 I'm writing a blog series chronicling the step by step process of building a custom home. I thought it would be helpful to blog about the process from start to finish. I did a similar series a few years ago but this time around, I hope to take you more behind the scenes and share the ins and outs of construction. We are building our Clarendon Model for our next spec/model home on Greenwich Street in Falls Church (Fairfax County, McLean school pyramid) so it's perfect timing!
Today, I'm talking about the Frame Stage. This is such an exciting time for our clients and us too! The Foundation Stage is fun and all (big trucks!) but there is nothing like seeing your home come out of the ground. Even after all these years, the transformation from loose lumber to framed house is still so fun to watch.
From the time the first deck is started, it takes approximately 30 days to get the roof on and windows installed. Speaking of windows, we installed our favorite Simonton Windows with bronze exteriors. And I LOVE them!
They have this beautiful color on the exterior…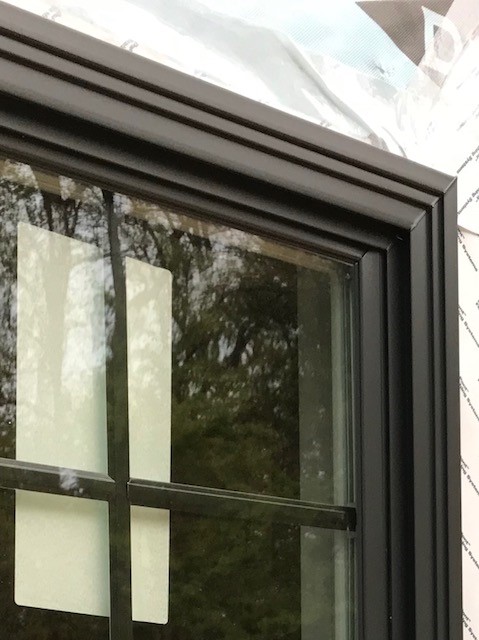 And the interiors are still crisp white!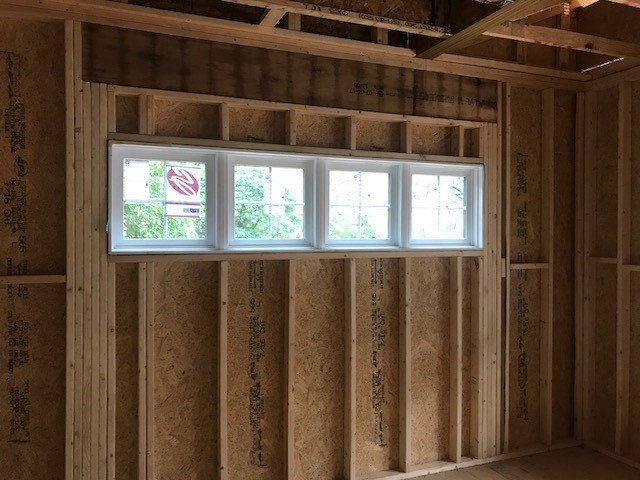 Back to the Frame Stage, with all the transformation happening, it is important to look out for a couple things before moving on to the next critical phase. We conduct walks with every client throughout the process to review the stage of work just completed and discuss some critical items. On the Frame Walk, we review some of these critical path items. Items like…
Optional Electrical Placements – although we already placed these on your building plans, we want to confirm the placement of any optional electrical items like lighting, outlets, home theater wiring, etc. This is the optimal time to walk through your home and make sure these items are placed correctly. Also keep an eye out for lighting in areas you may not have opted for before construction. Adding recessed lights to a bedroom (especially the master) can make a big difference. And don't worry, we don't charge a change order fee (penalty) – ever!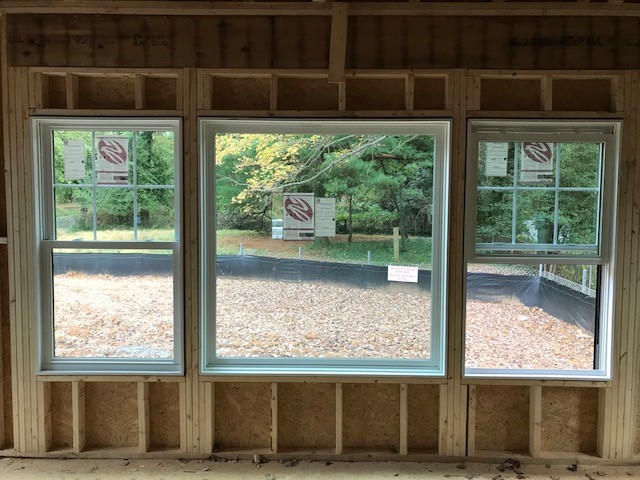 Kitchen Island Placement – by the time your Frame Walk is scheduled, we will spray paint the layout of your kitchen cabinets on the subfloor. This will give you a good feel for where the cabinets will be, including your kitchen island. Now is the time to review and confirm the placement! I personally like to have 48″ of space between the island and other cabinets and appliances. It isn't always possible but I would recommend it when it is. Why? Because no matter what you do, when people come to your beautiful new home, they will always (ALWAYS!) congregate around your island. If people are going to be there, make sure you have enough room to maneuver around them.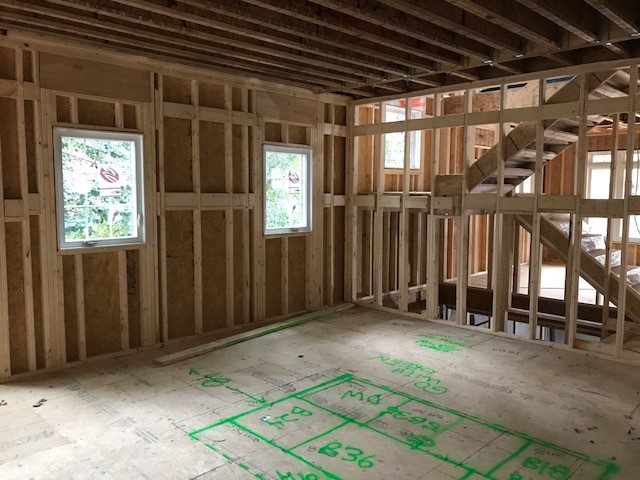 What If I Want To Make Changes? I'm going to say this about changes – builders don't like them. It is a pain for everyone – schedule delays, more money for the client, etc. That's why builders charge change order fees. But if you're going to make a change, now is the time to do it (before the mechanical trades start and definitely before drywall). And like I said, we don't charge a change order fee (ever!) because we want you to be completely satisfied with your NDI home without feeling like you're being penalized for making a change. So we JOYFULLY accommodate changes whenever we can. Because it isn't about us. It is always about YOU!
Dream Big. Build Smart.