Should I Build a New Home Now or Wait?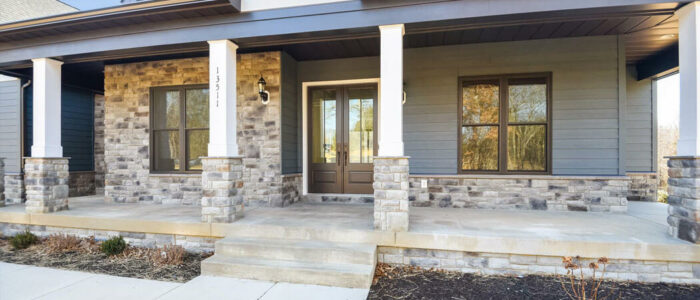 Build now or wait? It's a big decision! We understand that your choice to build a new home now or wait isn't simple; you have to balance what's going on in your life with outside factors such as construction costs, supply chain issues, and mortgage rates.
There is a lot to consider, but this is the exciting part! This is about building a new home for the next phase of life with your family. Your decision can have a positive impact on your financial situation and your lifestyle. Let's look at the factors involved:
What's happening with you?
If you have major changes coming in your life, you may want to build a new home sooner rather than later! A growing household—whether you're having a baby or making the switch to multi-generational living—could make your current home suddenly too small. Or maybe you're working from home or finally taking on that hobby that you've always wanted to try and your current home doesn't have enough space for it.
A life change like this probably has you eager to build a new home ASAP. But construction and mortgage-related news might make you wonder if now is the best time. Let's take a look at what's going on in the construction industry, so you can make an informed decision.
What's happening with construction costs and mortgage rates?
Here's what we're seeing:
Positive #1: Supply chain pressures have eased. This means it's now easier to get projects done on time and on budget.
Positive #2: Overall, construction costs are slowly rising with inflation. However, not every material is seeing increases. Lumber prices are down, and smart material shopping is paying off.
Positive #3: While Mortgage rates are still at recent highs, forecasts are for them to moderate or decrease. This is good news for the market, but the real silver lining is that while mortgage rates are still north of 6%, we're seeing construction loans in the 5%s!
At NDI, our 35 years in business have made us smart about purchasing the right materials, buying them at the right time, and avoiding overages in purchasing to keep costs reasonable no matter the national data. And we'd love to tell you about how you can get an affordable construction-to-perm loan with a rate significantly below traditional mortgage rates!
Making the decision:
When it comes to building your dream home, what matters most is what's best for you and your family. If you want to build a new home now, NDI can help you stay on budget no matter what's happening with the construction and housing markets at large. Contact us at hello@newdimensionsinc.com or 800-406-8555 to get started!
Dream. Build. Live.