What We're Building: Jen's Week In Review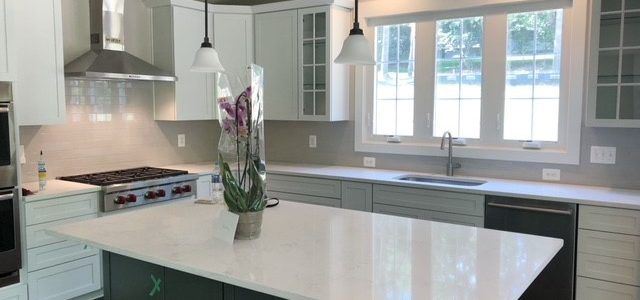 Happy, happy Friday to you! I hope you are having a great summer so far – how is it almost July? We were hoping for a slower pace now that school is out but between the boys' swim team and other summer activities we're trying to fit in, it isn't so slow around our house. Or around the office – busy, busy, busy!
First Winslow Model Almost Complete
We are putting the final touches on the first Winslow Model home.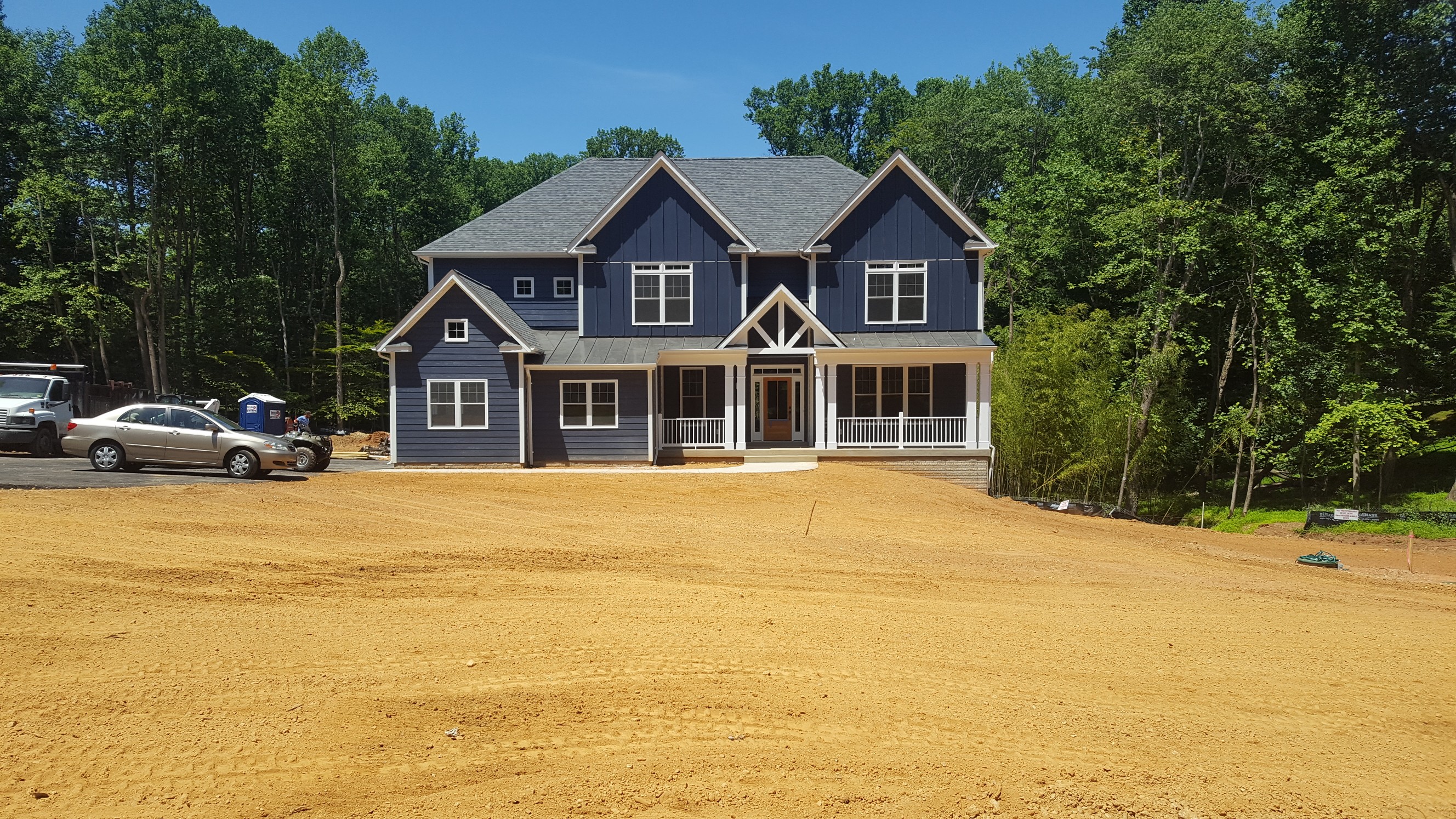 I was out there this week to say hello (and sadly, goodbye) to our client because I am unable to attend their settlement next week. Their home is just gorgeous. The layout. The selections. It is all perfect. I snapped a few pictures to share with you – forgive the green tape, we are still finishing up some items before we handover the keys.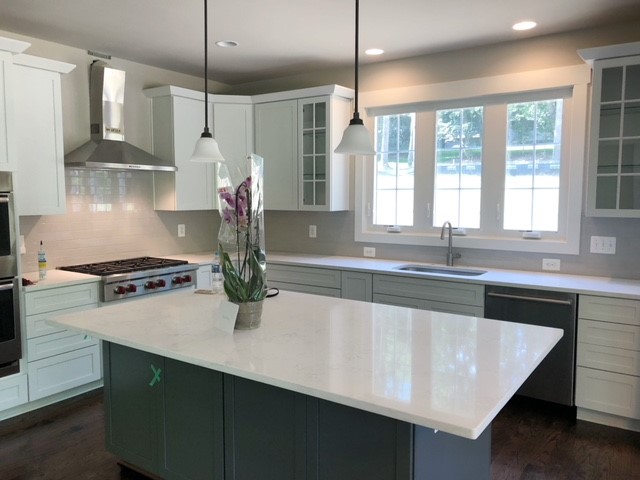 This home is on acreage in Great Falls – the views are beautiful. So calming…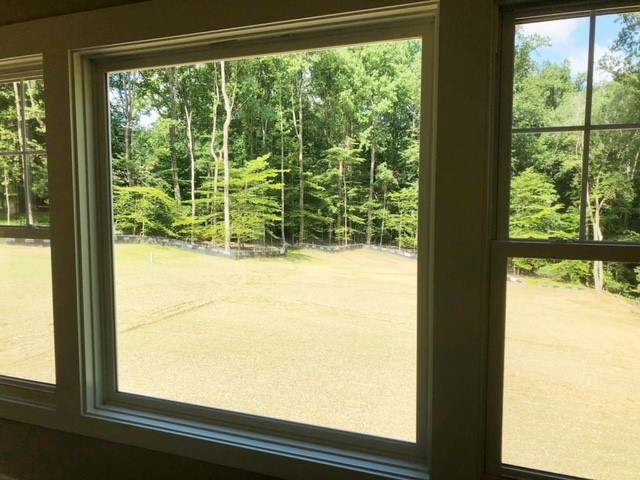 I love the tile selections – the natural slate floor in the Owner's Bath…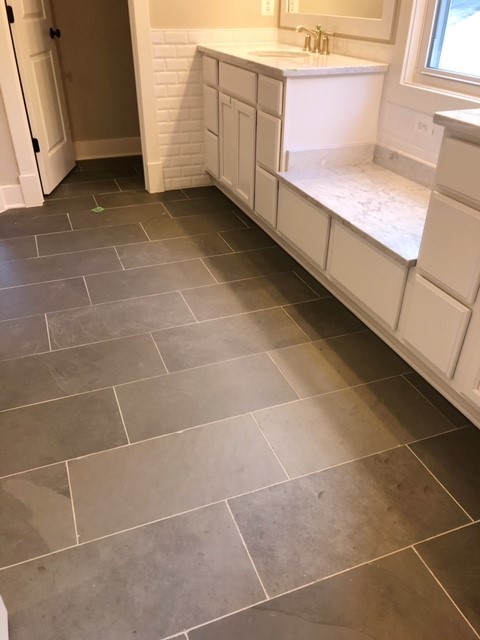 And the huge shower!
The owner chose an tile accent wall in one of the secondary bathrooms. Look at this glass subway tile…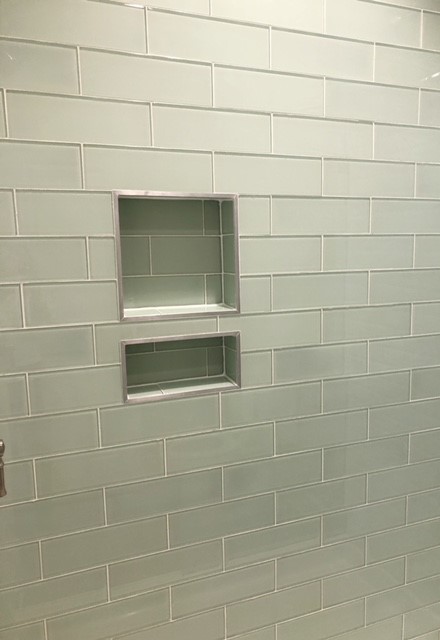 And the details in the kitchen…
My crappy photography skills don't do this home justice. Can't wait to share the "real" photos with you!
Happy Birthday NDI Blog!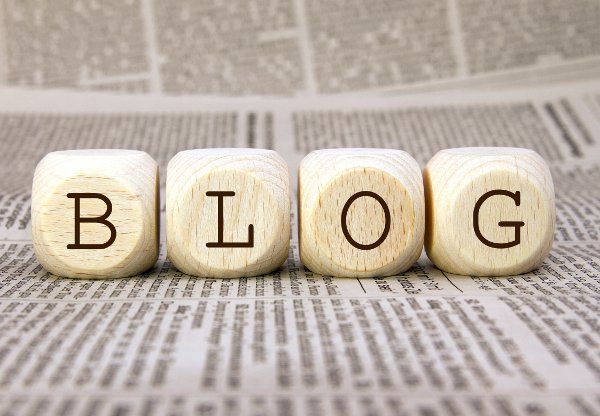 On June 19, 2014, I posted my first blog entry. My vision for the blog was to create a space for people learn about the process of building a custom home. I also wanted a forum for prospective NDI clients to get to know NDI and me, as I often share about my family and things happening with me personally.
I'm still caught off-guard when I meet someone and they tell me they read my blog. What's great about it, is that it creates connection for people even before they reach out to us – I love that! I started the blog because there is no central place for people to read about the entire home building process from start to finish. I hope the content is informative and helpful for someone interested in building a custom home. It is also a great way to get to know us as a company. I enjoy writing it (most days) and appreciate all of the support over the years!
New Blog Post!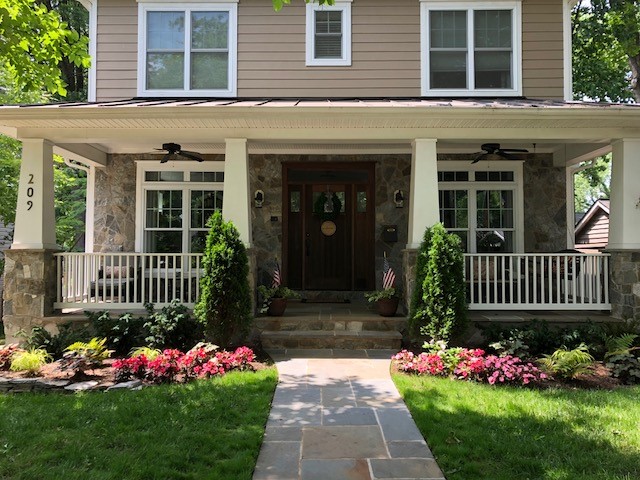 On Thursday, I posted My Home's 10 Year Report Card! It is hard to believe it has been 10 years since we built our Nottingham Model. I still love it! But how has it performed over the years? Check out my post to find out!
Green Sauce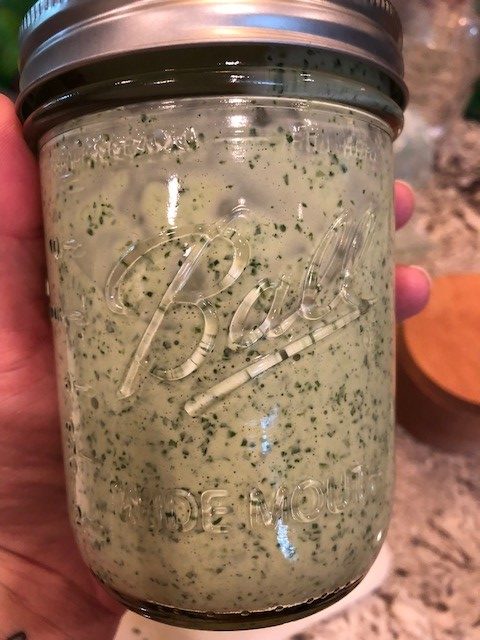 OK – forgive me if you're sick of hearing about Green Sauce. I can't stop making it. I can't stop eating it. And I can't stop gushing about it. It really just needs to be bottled and kept in my frig at all times because every time I make it, I find something new to put it on. So far, I've used it for my Peruvian Chicken, as a salad dressing, on grilled steak, pork tenderloin, fajitas and tacos – I've even drizzled some on my eggs in the morning. It is so good. If you haven't tried it, here is the recipe.
Green Sauce Recipe
2 jalapeños, seeds removed
2 cloves garlic, peeled
3/4 cup fresh cilantro, washed
2 Tbsp olive oil
1/3 cup sugar free mayonnaise
1 Tbsp white vinegar
1/2 tsp kosher salt
2 tsp lime juice
1 tsp lime zest
Some recipe notes…
I always double the recipe and the sauce fits perfectly in a mason jar (amounts listed above are NOT doubled).
Depending on how spicy you like it, you can leave the seeds in one or both of the jalapenos. I usually start with leaving the seeds in one and then tasting it for heat. You can always add another jalapeno to your taste (I've also added 1/2 of a Serrano pepper for some extra heat!).
I use Dukes Mayonnaise. There really isn't any other brand of mayo as far as I am concerned.
Give the Green Sauce a try and let me know what you think!
Thank you for stopping by my blog today. Any fun plans for the 4th of July? Hope you have a wonderful holiday week. Happy Birthday America!

Dream Big. Build Smart.