How To Build A Custom Home Series: Greenwich Street Spec Home Update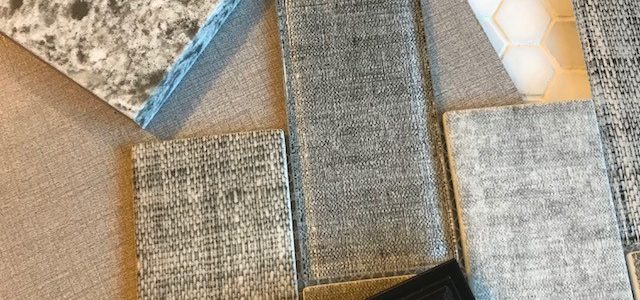 I'm writing a blog series chronicling the step by step process of building a custom home. I thought it would be helpful to blog about the process from start to finish. I did a similar series a few years ago but this time around, I hope to take you more behind the scenes and share the ins and outs of construction. We are building our Clarendon Model for our next spec/model home on Greenwich Street in Falls Church (Fairfax County, McLean school pyramid) so it's perfect timing!
Things out on the site are moving along PERFECTLY! The Foundation Stage and the Frame Stage were uneventful and textbook in terms of scheduling. We didn't hit much in terms of unusual site conditions which is always a good thing. Everyone thought this site was sitting on a high water table but we didn't encounter a drop when we dug the hole – YAY!
The trades are working to get the house roughed-in and siding has started. I LOVE the Arctic White HardiePlank we chose and how it POPS with the colored window exteriors.
The Clarendon Model is one of my favorite designs but something has always bugged me about the main living area. It sometimes feels…dark. But not anymore!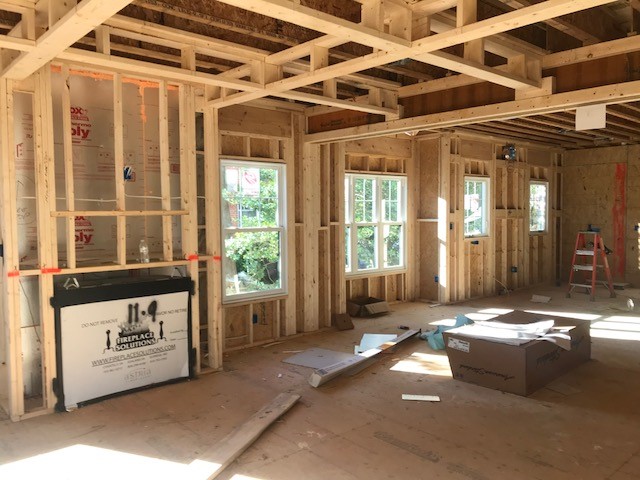 Look at the natural light coming into this space now (read HERE about the changes we made to fix it).
And check out this barrel ceiling passage to the Dining Room. It is going to be gorgeous all trimmed out!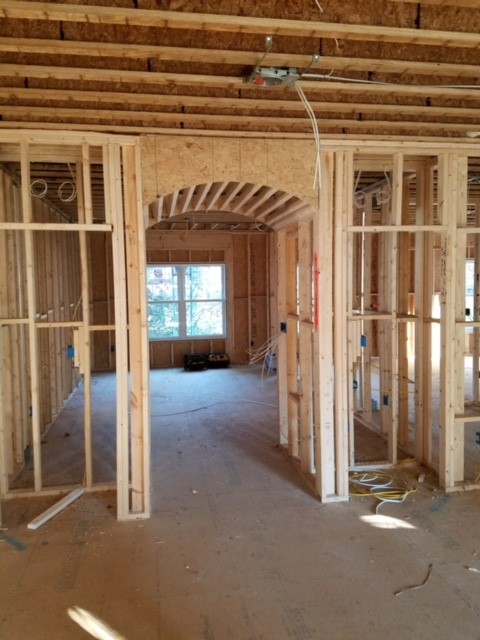 We've also been working on finalizing some of the tile selections. We're always looking to show you something new and exciting in our spec homes and I think you're going to be pleased! Here is a sneak peek!
What do you think?
Dream Big. Build Smart.